Exploring cropping methods that optimise the storage of soil carbon in cropping
systems whilst bolstering yield outcomes and climate resilience
Soil carbon measurement of current exemplary production systems measured against adjacent 'usual practice' production systems.
The aim of this research is to provide farmers with a scientifically-validated and scalable model of broad-acre and interrow orchard systems, designed to increase carbon stores in agricultural soils while simultaneously improving yields, water use efficiency and climate resilience. Through scientific and economic validation and extension, farmers can integrate carbon-centric methods into their enterprises and have the opportunity to participate in the soil carbon market.
There are two cover-cropping research projects currently underway: (1) Farming and (2) Orchard. Each project involves companion intercropping with a selection of best fit species, allowing for the accumulation of root and top biomass, which is then crimp rolled or sprayed out to terminate at various timings.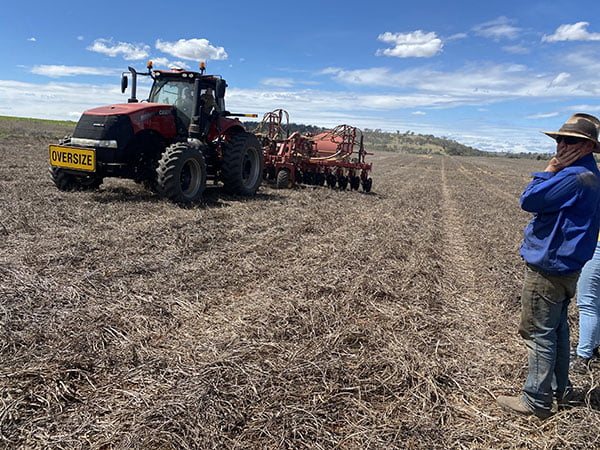 Want to have a yarn?
We'd love to hear from you.
Other Farmscapes Research