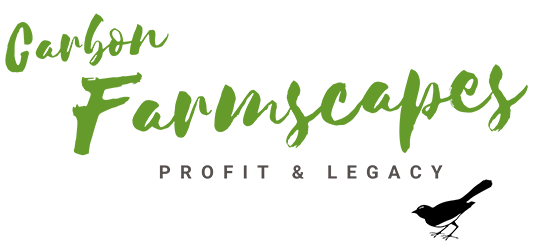 This SoilCQuest 2031 initiative was born out of the recognition that there is an urgent global need to reduce emissions and draw down gigatons of carbon dioxide from the atmosphere, to limit climate change and reverse global warming. However, agricultural food and fibre production must at the same time be preserved and bolstered.
We need to integrate agricultural landscape resilience and productivity with carbon sequestration and environmental enhancement.
We can do this by using the best agroecological methods that deliver co-benefits / ecosystem services to the farm system – the win-win produced by developing virtuous natural cycles.
By using carbon as the central metric of success, the 3D Farmscapes program aims to facilitate the engagement of Australian land managers to design and manage landscapes more efficiently by considering the entire 'carbon management zone' from the top of the troposphere to the bottom of the aquifers.
This approach involves harnessing and managing the free resources to the farm, namely water, nitrogen, carbon, sunlight, gravity and wind.
The project aims to increase drought resilience and capture maximum monetizable environmental goods & services (EGS) such as carbon and biodiversity credits.
Through scientific and economic validation and extension, farmers can integrate carbon-centric methods into their enterprises and have the opportunity to participate in the soil carbon market.
Our Carbon Management Zone in 4D